Artificial Intelligence
has leveled up its game by bringing in the angle of emotional recognition. Emotion-recognition systems driven by AI have been highly employed by businesses to ascertain the connection between Emotion and obvious indication from vast collections of labeled data. The labeled data can comprise different audios, videos, interviews, theatrical performances, and likewise.
Into The Concept…
Artificial Intelligence, as we all know, has been inspired by human intelligence; similarly, the concept of Emotional AI traces back to the human's emotional gestures. Emotions and cognitive functions go hand-in-hand when it comes to the human brain structure, thereby eventually forming up human intelligence. Emotions are not merely a way for humans to express their feelings, but also they play a vital role in human communication and cognition.
Loaded with numerous applications, Emotional AI has already discovered its rising potential with sectors such as healthcare, customer support, automotive, army, and others. For instance, Emotion AI can detect when the patients require care or if they're experiencing abnormal pain. Moreover, these systems can notify the doctors and caretakers about the patients' conditions, thereby saving time, energy, costs, and lives.
The Functioning of Emotion AI
The basic element that one witnesses when learning to know the mood of the others is the facial emotions. Hence, the functioning of the Emotion AI is also based on the information collected from the facial expressions that are further used to analyze people's feelings.
It's the facial expression of a person that radiates various emotions. Artificial Intelligence utilizes a collection of predetermined distinct emotions like happiness, sadness, surprise, fear, disgust, neutral, anger, or perpetual emotional dimensions, like valence and arousal, in face structures.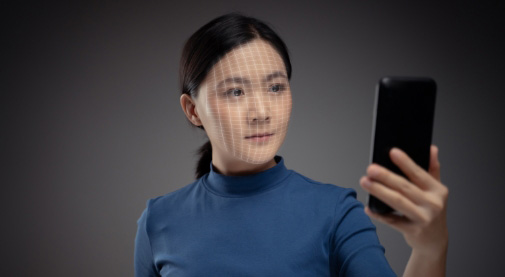 Moreover, the AI experts build different computational models to predict emotions; for example, AI technology can determine one's emotional expression based on several factors, such as how the eyebrows, eyes, and mouth moves.
Adding spice to this technology, we also have advanced techniques such as data-driven learning. The Emotion AI stands to understand and ascertain the interconnections between emotions and their obvious indication from massive assemblages of labeled data convened as supervised learning in machine learning.
Imparting Value to Different Sectors With Emotion Recognition
With the presence of Emotion AI in various areas, it could be rightly stated that the coming years would see a surge in the adoption of emotion-recognition technologies. Presently, a few companies have embraced the service of friendly robots to greet customers when they enter offices, banks, or restaurants. Here are mentioned a few different scenarios wherein emotion recognition could prove of great value:
For Security Concerns
Prevent any violence with emotion recognition systems in sectors such as private offices, educational institutions, and likewise.
For Recruitment Purposes
Emotion AI systems are capable of being employed as HR assistants as they can evaluate applicants' keywords, intonations, and facial expressions at the initial stage and give cues regarding the candidate's behavior. Hence, helping the recruiters to understand whether or not the candidate is genuinely interested in the position honestly, and more.
For Customer Service
AI with emotion recognition can help companies provide effective customer support services and a range of other benefits. For instance, certain companies have employed AI-equipped emotion-recognition systems specializing in comparing customers' emotions and leaving the store or premise. Hence, determining the customer's level of satisfaction, thereby helping organizations provide better service to their customers.
For Children With Special Needs
Ai-based emotion recognition systems prove to be of great help to children with special needs. For instance, Smart Glasses (Google Glass) uses graphics and sounds to give children clues when interacting with other persons. Hence, helping them socialize faster and easier than ever before.
The Final Lines
Artificial Intelligence-based Emotion Recognition has acquired great pace in leading the charts for better performances. It is also likely to achieve greater heights in the time to come, owing to the increased demand for more diverse, high-quality datasets summing up to accurate predictions. Dive into the vast possibilities of Artificial Intelligence & Its Story with Emotions, and find yourselves associated with the positive effects of your brand. Connect with Teksun and get access to the unlimited possibilities that you may harness with Emotion AI.