Bitcoin was the first big Blockchain application, and most of us have a rudimentary understanding of how it works since then. However, this technology has expanded to incorporate different applications that can be employed for various purposes throughout time. Ethereum, which is used to generate Smart Contracts, is one such
Blockchain IoT application
that has recently gained much traction.
Consider any transaction that necessitates a contract and a lot of paperwork, such as selling a house or registering a car. Such transactions between parties who don't know each other require the employment of an intermediary.
Mediators can keep an eye on the deal and help it get done. However, they do not work for free and are paid a commission, which can be large. Smart contracts can be used to help with this.
Before we get into the specifics, it's important to note that the global intelligent contract industry is expected to reach $345.4 million by 2026. With blockchain's growing popularity and use cases across industries, smart contract development is unquestionably something forward-thinking businesses should consider.
Today, we'll walk you through smart contracts: what they are, how they function, the benefits they provide, and some real-world instances.
What Are Blockchain-Based Smart Contracts?
In simple terms, a smart contract allows you to verify digitally, control, and execute an agreement. It's a blockchain-based application scheduled to run when certain conditions are met. In essence, they assist in removing the middleman by automating the execution of a contract.
Because of its self-executing ability, a smart contract can, for example, execute the functions of an estate agent in the case of selling a house. All of the terms are preprogrammed into the code, and if all of the conditions are met, the transaction is completed. There's no need to pay a commission any longer.
How Do Smart Contracts Work?
Ethereum is the foundation for many smart contracts. Its cryptocurrency, Ether, is a decentralized, open-source blockchain network. Unlike Bitcoin, Ethereum was designed to be more than just a means of exchange. It offers program logic capabilities for novel contract transactions and the development of decentralized apps and assists in trading cryptocurrencies and digital assets. As a result, Ethereum smart contracts are the most common, as Bitcoin smart contracts are less common.
Benefits of Smart Contracts
Security
To begin with, smart contracts are extremely secure due to their difficulty in being hacked. Your documents are entirely safe since blockchain transactions are encrypted. It's one of the most cutting-edge technologies on the market.
Costs
When you eliminate intermediaries from the process, you save money right away. A chain of notaries, agents, consultants, and other intermediaries is no longer required. Commissions and advisory expenses can be dramatically lowered with a smart contract.
Transparency
There's a decreased chance of someone losing or stealing your documents because they're encrypted and stored on a secure ledger. Smart contracts eliminate trust-related concerns such as the chance of fraud or error. Furthermore, because the procedure is transparent, you don't need to have complete faith in the individual you're dealing with.
Speed
Finally, smart contracts are automated, which means that the agreement is promptly performed when a specified condition is met. Tasks involving the processing of paperwork vanish. As a result, no time is wasted rectifying common mistakes when human work is involved.
Things to Consider When Developing a Smart Contract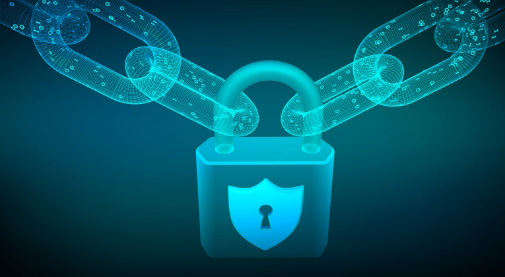 You might be getting excited about the possibilities that smart contracts can provide. However, we believe it is also critical to consider the limits you may face before beginning the development process.
Every new technology faces challenges on its journey to becoming widely adopted. As a result, let's look at the limitations of smart contracts to see if they're something you'd be interested in investing in.
Cryptocurrencies are something you'll have to deal with.

Blockchain IoT Solution is used to create smart contracts. As a result, digital currencies such as Ether are utilized to make payments. If your company has prior experience with blockchain systems or is prepared to embark on the trip, you will likely have no issues.

If blockchain is absolutely outside your present sphere of possibilities, and you have other digital projects to prioritize, this type of project may need to be postponed.

Regulation is still in its infancy.

Smart contracts are digitally performed, and the blockchain system currently lacks a clear policy. If something unforeseen occurs, it raises several issues, including taxes and government participation.

Some businesses are hesitant to start using smart contracts due to regulatory issues.

There isn't a lot of room for change.

Because smart contracts operate on an "if/when" basis, there is minimal room for change; any predetermined circumstances you set will remain in place until the contract is automatically performed.

Furthermore, a smart contract is based entirely on objective data. As a result, subjective judgments have no role in this system, making it less versatile.
How Do You Pick the Right Smart Contract Company?
It's time to think about how to approach the smart contract development process now that you've learned about some potential smart contract use cases and are certain that it's something worth investigating for your firm.
First and foremost, you must comprehend why you require a smart contract. Do you want to use it to confirm transactions or send money? What business area do you want to use it in?
It's perfectly fine if you don't know where to begin. Start by speaking with experts about Blockchain IoT Solution and learning more about how smart contracts help you with your specific requirements.
Bottom Line
If you're ready to embark on your smart contract development adventure, we'd be delighted to assist you. Teksun's team has extensive experience developing personalized blockchain solutions that are tailored to the specific needs of each of our clients.
Please don't hesitate to contact us whether you require a brand new product or an upgrade to an existing system. All of our projects are approached individually, and we look forward to assisting you in embracing innovative technology for corporate growth.